Web Site last Updated -18/12 /2014 - - - What's New ?
And you, though a wild olive shoot, have been grafted in among the others and now share the nourishing sap from the olive root, Romans 11 v17
The Christian's roots in Israel
shared with the Jews
The "Old Testament" of the Christian Bible is the Jewish Tanakh, and the "New Testament" is built on these Jewish scriptures.
Why do some Christians dislike and ignore the Old Testament ?

Jesus is a Jew. He was born, lived and died as a Jew. He was born King of the Jews and died King of the Jews.
How can some Christians say, "I don't like Jews" ?

Jesus taught as a Jewish Rabbi.
Why do many try and understand his teaching using Greek philosophy?

We are familiar with the Christian holidays.
Why don't we understand the Jewish feasts and holy days that Jesus celebrated ?

God promised the patriarchs of Israel, "He who blesses you, I will bless and he who curses you, I will curse."
Why do so few Christians support Israel and the Jews in informed prayer ?

Jesus is coming back to Jerusalem
How can Christians side with those seeking to destroy Israel and seize Jerusalem?
In these pages we look at what went wrong, the good things we are missing, the way things should be, and how Israel and the Jews are key to world events as they unfold, in these end-times .

This website explores the relationship between Christianity and Judaism (the Jewish faith), including Messianic Judaism. It explains the Jewish roots of Christianity, and the continuity of revelation and worship through Jewish and into Christian scriptures. It looks forward, with the Jews, to the coming of their Messiah and ours. It is possible to span the gulf that opened over the centuries by realizing where we stand. The apostle Paul likened non Jewish Christians to wild olive branches grafted into the cultivated olive tree of Israel. Since this is the basis of our acceptance by the God of Israel, wildolive explores the implications of this relationship.
An understanding of Hebrew and Jewish culture, tradition, faith and worship can add so much to even familiar Bible stories and celebrations.
This was nearly all lost due to replacement theology so we look at all the Jewish Feasts and their relevance and importance for the Christian.
We want to see how much can be recovered, and how we Christians can draw nourishment from our Jewish roots.
The unfolding of God's purposes in World History centres around Israel, Jerusalem and the Jews. The Christian can not afford to ignorantly follow the prevailing world-view of events in the "Middle East" and side with those who oppose God's purposes and the people He chose to bring salvation to the world. We need to understand and act upon "the signs of the times" revealed in Israel, so we look at the politics and media coverage of Israel and the forces ranged against her.
We seek to draw practical conclusions for ways the Christian can be in God's will concerning these matters, and to point the way to the many resources which are available for those who seek to draw from their roots in God's olive tree.
Healing
Awareness of the importance of Israel is not the only thing that much of the church has lost. Healing is an important part of the Gospel that few Christians believe in, having become more sophisticated and educated in the world's wisdom. See also Unbelief.
Getting around wildolive
Please go to Using Wildolive if you are a first time visitor. It explains how to navigate the site and the aims of the site.
Click on the the top page banner of any page to return to this (Home) page. From this page you can access pages from the drop-down menu above the title,
or go to the alphabetical list of pages.
Click on the bottom Page banner of any page to go to the Site Map
Click on the Navigation bar above the page heading of other pages to go to the various sections of the site.
Search wildolive (or the whole web) for key words or phrases
What's New
18/12/14
Please note - Whilst this section is about what is changing, temporary and political, the ministry of wildolive is primarily about the spiritual, eternal truth of the Bible and the Gospel. This news is provided as prayer information for Christians (and Jews) This information is only the latest news and will be displaced from this page.
Europe on Hamas
A top court of the European Union has annulled the bloc's decision to keep the Palestinian Islamist movement Hamas on a list of terrorist groups. http://www.bbc.co.uk/news/world-middle-east-30511569
These are the non - terrorists !?
On Lebanese Al-Quds TV channel, Hamas spokesman Fawzi Barhoum - Transcript by MEMRI
New to me - as a latecomer - a brilliant resource
| | |
| --- | --- |
| | Nehemia Gordon, Keith Johnson and others give revealing studies from Torah and Tanakh. Downloadable as MP3 files for iPod etc. www.nehemiaswall.com |
Video European Double Standard admitted - Caroline Glick responds
Palestinian leaders fire up the latest Blood Libel
Palestinian official Ziad Abu Ein died after a scuffle with Israeli forces during a demonstration in the West Bank on Wednesday, December 10, 2014 . Abu Ein, a convicted terrorist, was appointed by the PA to organize campaigns against Jewish settlements in the West Bank,
PA and Fatah: Israel killed Ziad Abu Ein "intentionally" and "in cold blood"
Abbas: "A savage attack... a barbaric act that cannot be passed over in silence or accepted"
Fatah Central Committee member Sultan Abu Al-Einein: "Israel crossed all red lines with its abominable crime" "The cold-blooded murder" will not be "passed over in silence" "Fatah will set fire to the ground - which Ziad Abu Ein redeemed with his blood - beneath the occupiers' feet" - http://palwatch.org/main.aspx?fi=157&doc_id=13361
PA President Mahmoud Abbas lauded Abu Ein as a "martyr," while PA official Hanan Ashrawi accused Israel of having carried out an "extrajudicial killing."
But
A British television news reporter has revealed that Palestinian demonstrators near the West Bank village of Turmusaya prevented an Israeli medic from providing aid to a Palestinian Authority official who collapsed after he shoved and verbally abused Israeli officers on the scene. This objective report from Sky News allows you to evaluate what happened before the Blood Libel system got to work. Note the footage he doesn't have is available here and shows the time between the confrontation and Abu Ein's collapse.
Palestinians blocked an Israeli medic from assisting PA official Ziad Abu Ein after he furiously confronted Israeli officers.
In a live report for the UK's Sky News broadcaster, Middle East correspondent Tom Rayner reported that Ziad Abu Ein was lying on the ground "unconscious" after the clash – although separate footage shot by Kremlin broadcaster RT displayed Abu Ein conscious and sitting up after his altercation with the IDF officers. Roi Sharon of Israel's Channel 1o broadcaster, said that Abu Ein collapsed some five minutes after his confrontation with the Israeli Border Police.
A top member of the Fatah leadership said that the autopsy of a senior Palestinian official showed he died after being struck and inhaling tear gas during a clash with Israeli forces a day earlier. An official Israeli Health Ministry statement disputed the claim, however, and said Ziad Abu Ein died from a heart attack brought on by stress during the confrontation. the autopsy showed Abu Ein had a pre-existing heart condition and may have died after suffering pressure to his neck during the scuffle with the soldiers.
"[Abu Ein's] death was caused by blockage of a coronary artery due to hemorrhaging beneath an arteriosclerotic plaque," a health ministry statement read, further explaining that "the bleeding could have been induced by stress."
The statement went on to explain that Abu Ein "suffered from an ischemic heart disease," and that "blood vessels in his heart were found to be over 80% blocked by plaque."
The ministry further stated that old scars in Abu Ein's body indicated he had suffered from a myocardial infarction in the past, adding that "the poor condition of [Abu Ein's] heart caused him to be more sensitive to stress."
There was also evidence of an attempted resuscitation, the ministry said.
Autopsy appears to confirm the death was due to a heart attack brought on by stress - (getting too excited, as can be clearly seen in the video)
A request from the Simon Wiesenthal Centre
As you know, there has been an unprecedented spike in anti-Semitic violence and rhetoric across Europe. Now, we are faced with vote after vote in European Parliaments endorsing a Palestinian state without borders.

Five European Countries: England, Spain, France, Sweden, and Ireland with Belgium likely to follow, have already voted to endorse a Palestinian state - bypassing direct negotiations with the State of Israel. The European Parliament will soon be voting as well.

These unprecedented, unilateral moves, which they say have been taken in the name of peace, in fact do great harm. Not only do they embolden the Palestinians not to negotiate with Israel, but they also strengthen terrorist organizations like Hamas – who refuse to recognize the very existence of the Jewish state.

Please Sign this petition: Demand that each of these Parliaments pass a long overdue resolution requiring Hamas, which the European Union lists as a terrorist organization, finally revoke its anti-Semitic charter, which also calls for the destruction of Israel.

And if European parliaments truly care about democracy and human rights, they will finally act against Hamas' 1988 founding charter, which says, among other things:

"Israel will exist and will continue to exist until Islam will obliterate it, just as it obliterated others before it … They [Jews] strived to amass great and substantive material wealth which they devoted to the realisation of their dream. With their money, they took control of the world media . . . [S]tirred revolutions . . . . They were behind the French Revolution, the Communist revolution. . . . They were behind World War II, through which they made huge financial gains by trading in armaments, and paved the way for the establishment of their state."

Failure to pass this new resolution will only confirm to friends of Israel around the world that a double standard is being practiced by many European parliamentarians who apparently are only willing to accept the validity of the Arab narrative in the Middle East. Such a recourse would be a blow to the cause of peace and to the prospects of a two-state solution.

Israeli house demolitions effectively decrease terrorist attacks, according to a new study.
contrary to the widely held belief that punitive house demolitions do not dissuade would-be terrorists.
The study, "Counter-Suicide-Terrorism: Evidence from House Demolitions," to be published in the January issue of the Journal of Politics, found that Israel's policy of demolishing the homes of Palestinian terrorists causes "an immediate, significant decrease in the number of suicide attacks." Co-authored by researchers at Northwestern University and the Hebrew University of Jerusalem.
In November, Israel resumed its controversial policy of demolishing the homes of terrorists when it razed the family home of Abdelrahman Al-Shaludi, who plowed his car into a Jerusalem bus stop in October killing a young woman and a three-month-old baby. Police shot him dead at the scene. Since that time, Israel has destroyed the family homes of several other Palestinian terrorists.
Mohammed has become the top boys' name chosen by parents in Britain after a huge surge in popularity for Arabic names generally, according to new research.
by Daniel Pipes (November 26, 2014 - extracts)
If one assumes, as I do, that the apocalyptically-minded Iranian leadership will do everything it can to acquire The Bomb, then economic sanctions only serve to slow its course, not to stop it. Put more forcefully, the debate over sanctions is peripheral and diversionary. The only discussion that really matters – whether or not some government will use force to reverse the nuclear program.
Some governments (Russian, American) have the means but not the intent to destroy the Iranian facilities. Others have the intent (Saudi, Canadian) but not the means. This leaves only one player, which sort-of has the means and sort-of the intent: Israel.
Israel's conundrum appears genuine: On the one hand, this is only state to have knocked out nuclear programs (and it did so twice, in 1981 and 2007); on the other, the logistical challenge and supremely high stakes make this round far more daunting.
What is happening in Israel now - Intifada 2014

Four rabbis and a policeman died in an attack on a synagogue with knives, meat cleavers and a pistol.
Israelis have been run down and killed by cars and vans.
Israelis have been murdered with knives; and one attacked with a screwdriver.
A Rabbi who advocates freedom to pray for all on Temple Mount miraculously survived an attack in which he received three bullets in the chest.
Police have been attacked with rocks and had to respond with riot control measures.
Buses and cars have been attacked with rocks.
Israeli Authorities intercepted a massive shipment of tens of thousands of firecrackers, as well as knives, Tasers and other weapons Thursday that police say was en route to rioters in East Jerusalem.
Why?
PA chairman has been stoking the fires, accusing Israel of changing the status quo on the Temple Mount and "judaizing it", in spite of strong denials from the Israeli government.
The Islamist terror militia Hamas called for a "Day of Rage" against Israel, imploring Palestinians in the West Bank to clash with Israeli security forces "in solidarity with the Aksa Mosque and Jerusalem intifada."
Reactions
Jordanian Parliament opened a cabinet meeting with a moment of silence for the two Palestinian terrorists who slaughtered five Israelis in a Jerusalem synagogue, Israel's NRG News reported.

Abbas condemned murder of 4 Jews only because of international pressure

To justify why Abbas condemned this morning's murders, Fatah aired a video in which Arafat's bodyguard explained that Abbas' condemnation was just like those of Arafat, who was lying when he condemned terror attacks.

Contradictory messages from the PA in response to murder of Jewish worshippers: Abbas condemned the murders while his advisor and Fatah praised them

Abbas' office: "The President's office condemns the murder of the worshippers"

Abbas' advisor about the murders: "heroic operation"

Abbas' Fatah "welcomes the operation" and "escorts the Martyrs to Paradise"

Fatah was Handing out candy in the cities of the West Bank in celebration of the Jerusalem operation"

Abbas' advisor on his Facebook page. PA policy of justifying the attacks and riots as religiously mandated, he referred to the terrorists as "those who carry out Ribat" (religious conflict/war over land claimed to be Islamic)
| | |
| --- | --- |
| A new exhibit was set up at Al Quds University, dramatizing the shooting of Yehuda Glick as well as the recent car terror attacks and praise for the murderers and terrorists: | |
Palestinian song encourages more terror:
"Run [them] over, destroy,
annihilate, blow them up;
Don't let the Zionist live long
O Al-Aqsa, we're your defenders
O son of Jerusalem, cry 'Allah is great'!"
"Wait for them at the intersection
Let the settler drown in red blood
Terrorize them"
http://palwatch.org/main.aspx?fi=157&doc_id=13007
Blaming Israel for Palestinian violence is racist: it denies that Arabs are moral agents
The media response to the Jerusalem killings betrays a widespread assumption: that Palestinians are "noble savages" who are not responsible for their actions. www.telegraph.co.uk
- attention has strayed from the most important actor in the region, Iran.
But the UN focusses on Israel - again.
(AP) The UN General Assembly overwhelmingly approved an Arab-backed resolution Tuesday calling on Israel to renounce possession of nuclear weapons and put its nuclear facilities under international oversight.
The resolution, adopted in a 161-5 vote, noted that Israel is the only Middle Eastern country that is not party to the Treaty on the Non-Proliferation of Nuclear Weapons. It called on Israel to "accede to that treaty without further delay, not to develop, produce test or otherwise acquire nuclear weapons, to renounce possession of nuclear weapons" and put its nuclear facilities under the safeguard of the UN's International Atomic Energy Agency. The United States and Canada were among four countries that joined Israel in opposing the measure, while 18 countries abstained.
Obama recently sent a secret letter to Iran's Supreme Leader Ayatollah Khamenei – without informing Israel – urging Iran to reach a nuclear deal. The White House confirmed that Obama had sent the letter to Khamenei.
An anonymous "senior Obama administration" official told The Atlantic correspondent Jeffrey Goldberg that Israeli Prime Minister Benjamin Netanyahu was a "chickenshit." apparently because he is "afraid to start wars" — (direct quotation!) Two, three years ago, this was a possibility. But ultimately he couldn't bring himself to pull the trigger. It was a combination of our pressure and his own unwillingness to do anything dramatic. Now it's too late.
In other words, when Israel planned to hit Iranian nuclear facilities back in 2012 and the attack was vetoed by the Obama administration, Netanyahu should have proceeded despite the veto.
Media coming under scrutiny
CNN discusses Media Bias Against Israel with Matti Freedman - What he calls a disproportionate focus on Israel
Associated Press Accused of Bias Against Israel - AP denies charges by former reporter - Their prejudice, Friedman wrote, even impacts editorial decisions about who to talk to. In the AP's case, "explicit orders" were given to reporters around 2008 "to never quote" the pro-Israel research organization NGO Monitor, or its founder, Gerald Steinberg. "In my time as an AP writer moving through the local conflict, with its myriad lunatics, bigots, and killers, the only person I ever saw subjected to an interview ban was this professor," Friedman wrote.
Nations voting for Recognition of Palestine
U.K. Sweden Ireland, Spain and France have recognised Palestine as a state.
Switzerland
Swiss government convenes a conference to discuss the status quo in the Palestinian territories
Israel says the move brought into question Bern's historic neutrality.
Switzerland has invited states party to the Fourth Geneva Convention to attend a summit to discuss the situation in the Gaza Strip, West Bank and East Jerusalem. All 196 UN member states are signatories to the Fourth Geneva Convention, and in April 2014 the Palestinian Authority signed accession to the treaty.
"The role of the depositor obliges Switzerland to manage in a neutral and apolitical manner," the Israeli Foreign Ministry said in a statement. "The decision of the Swiss government to hold this conference raises serious doubt concerning its commitment to these principles as it lends a hand to politicizing the Geneva Convention"
Israel's Foreign Ministry said it was reevaluating Switzerland's stances on other international humanitarian law issues in light of its decision to hold the meeting.

'We need a Palestinian state,' new EU foreign affairs chief says in Gaza
The European Union's new foreign affairs chief Federica Mogherini called for the establishment of a Palestinian state, saying that is the ultimate goal and "this is the position of all the European Union," as the world "cannot afford" another war in Gaza.
The Palestinian Authority estimates that 134 countries have now recognized Palestine as a state, although the number is disputed and several recognitions by what are now European Union member states date to the Soviet era.
However - Germany
Germany, Israel's closest European ally, has made clear it won't follow the lead of UK, Sweden, Ireland etc. Chancellor, Angela Merkel said that Berlin supports a two-state solution and "we see how difficult that is, so we also believe that unilateral recognition of the Palestinian state won't move us forward" toward that goal.
The Dutch join Germany in rejecting unilateral recognition of a "Palestinian" state.
Denmark will vote on a resolution instructing the government to recognize the State of Palestine and establish diplomatic relations, following the lead of other European nations. The Danish parliament will hold the first debate on December 11, then vote in early January, according to the EU Observer.
Danish Ambassador Jesper Vahr
Says Europe should apply a double standard to Israel when judging its actions compared to other Middle Eastern nations. (Speaking at the Jerusalem Post Diplomatic Conference.)

"Israel should insist that we discriminate, that we apply double standards, this is because you are one of us," Vahr said during a panel discussion on relations between Israel and Europe.

Caroline B. Glick, the Post's senior contributing editor, retorted that they were a "statement of contempt for our intelligence." "I consider Europe's keen interest in the Middle East, specifically Israel, to be an obsession," she said. "It is an obsession that Jews have seen from Europeans from the time of Jesus."

Read the text and view the video here - HIGHLY RECOMMENDED

Western pressure on Israel and praise for Palestine only delays resolution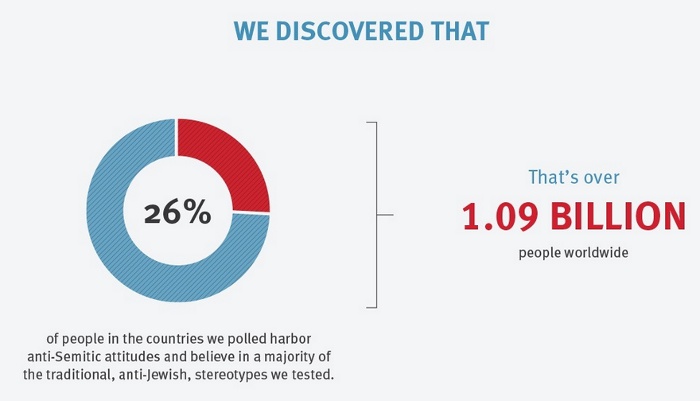 Anti-Semitism in the UK
The number of anti-Semitic incidents in the UK shot up nearly 500% with Israel's military operation in Gaza. (CST)
Hamas - Israel Cease Fire. Was it the end of the war, or just a Hudna?
Melanie Philips addressing a Honest Reporting occasion, after the conflict.

What Gazans say about Hamas (when it is safe to say anything) New Page

Islamic Jihad fighters are digging new tunnels in Gaza and showing them to Al Jazeera reporters

Tunnels believed flooded by severe rains in Gaza. 28/11/14 :)

Israel is facing threats from Multiple Fronts - new page
Israel's enemies
BAGHDAD, Iraq (AFP) — The tide is beginning to turn on the Islamic State group, analysts say, with the jihadists losing ground in Iraq and only able to hold on to their positions in Syria. Harassed by air strikes and facing better coordination among their opponents, IS fighters have suffered a string of defeats in Iraq and had to retreat from some areas they had conquered in June and the following months.
Death Toll in Syria - 200,000
Egypt
Gazan's have their homes destroyed and are expelled.
Why no clamour of condemnation from the supporters of the Palestinians?
"Hey no problem: Israel isn't doing it - Egypt is."
Jordan
Now being threatened by ISIS / ISIL. Jordan has lost control over much of its territory. Western intelligence sources said Jordan has become a hub for rebel operations against the regime of Syrian President Bashar Assad.
Lebanon
Sunni jihadist groups fighting in neighboring Iraq and Syria are said to be setting up networks inside Lebanon and plan to move the conflict there in the near future. Other Lebanese analysts have warned that jihadist groups might attempt to infiltrate into Lebanon and fire into Israel from Hezbollah controlled territory in order to provoke the Jewish State into attacking Hezbollah, thus pitting two of the enemies of the Sunni jihadist groups against each other. - ICEJ
Iranian backed Hizbollah are believed to be digging industriously into Israel, like Hamas did in Gaza. See Melanie Philips article Melanie Philips - explains here
Rockets have been fired into Israel - (Not by Lebanon or Hizbollah; they say). As the Lebanon government does nothing to restrain Hezbollah, Israel has stated that provocative actions will be treated as emanating from Lebanon, and responses will be against Lebanon.
What now?
Israel's governing coalition collapses - Elections in March.
The long running Roadmaps, the Oslo Accords and Two State solutions all appear stalled, so what must be done now?
What will Israel do? - Is the Two State Solution dead ? - Will Israel consider Caroline Glick's The Israeli Solution ?
This book provides an excellent explanation of how the current situation came about - which will be essential to understanding how the policies might backtrack to an earlier status. (pre Oslo?)
New Pages on wildolive
Israeli Ambassador to the UN - speech November 2014 - a must-read.
Saul - Paul - 28/10/14 - Understanding Paul's position and theology for winning the Gentile world.
What Gazans say about Hamas (when it is safe to say anything) - 29/09/14
Gaza's Terror Tunnels - 30/07/14 - the costs and strategy
History of Gaza new page by Ron Cantor - with access to all Gaza pages.
Gulf War III ? - 16/06/14 - Islamic State of Iraq and the Levant
What Now ? - 09/06/14 - The Roadmaps, Oslo and Two State solutions all appear stalled, so what must be done now?
Blood Libel 2014 ? 31/05/14 - the "Nakba Day shooting"
Christ at the Checkpoint 2014 - 21/03/14 - observations
Evangelicals against Israel - 05/03/14 - A worrying, downward trend, analysed by Dexter Van Zile
Updated Pages
Lawfare - 16/12/14 - it can be used both ways

Indoctrination 15/12/14 - (new videos )

And Britain ? - 04/12/14 - the Royal Family and other additions

Who are the Palestinians - 29/11/14 - (excellent new video)

I.S. War - 26/11/14 - I.S. funding from Hostage taking

President Obama Middle East Policy - 31/10/14 - Chickenshitgate

Unilateral State - 28/10/14 - Palestinians pushing diplomatic creation of a state

Multiple Fronts - 15/09/14 - Summer 2014 sees threats from all directions

Walls around the World - 30/07/14 - to include the Pale of Settlement

Persecution - 05/07/14 - review of present day persecution plus Biblical view

Two State / One State Solution? - 13/05/14 - New Book recommendation

Web Site last Updated - 15/12/14 - this page and Indoctrination (at the foot of the page)

and recently And Britain ? re the Royal Family, secret service and other additions

and - Israeli Ambassador to the UN - speech November 2014

The accuracy of the above figure is not guaranteed due to a change of provider

Up to March 2012 hits were running at around 10,000 per annum

Click the banner below to go to the site map and choose another page -

Or - Click the top banner of any page to return to this Home Page and choose from the drop down menus.

Alphabetical list of pages - - - - Provided in case you know the name of a page but not where it grouped.
911/War on Terror - 2006 War - About us - Abraham's seed - Against Christian Zionism - Ancient Hatred - And Britain? - Angels - Anti-Semitism - Apartheid - Arguing our case - Armageddon - Assimilation - Atonement - Audio-file - Auschwitz - Authority - Babylon - Babylon Candidates - Bad Theologies - Balaam's Error - Baptism - Baptism in the Spirit - Bar Mitzvah - BBC - the Beast? - Before you leave - Beginners Christianity - Beginners Messianic Judaism - Being there - Being There 2 - Bethlehem -The Bible against Israel? - Biblical Christian Zionism - Big Words - Blessing/Cursing - Blessing - Blogs strike Back - Blood Libel - Books - Boycott - Brit Millah - Baptist Times Article - BUGB article - Calendars - Campus against Israel - Christ at the Checkpoint - Christendom - Christian Dates - Christians against Israel - Christian Myths - Christian Palestinianism - Complete Jewish Bible - Counting the Omer - Covenants - Cross Exchange - Cursed? - Dabru Emet - David's Tabernacle - Dear Church - Dear Muslim - Dear World - Demons - Denominations on Israel - Disunity - Dual-Covenant Theology - Durban - End Times - England's History - Ephraimites - Europe - Evangelicals against Israel - Faith - Feasts of the LORD - Firstborn - Follower - Footnote - Galatians - Gap Years - Gaza - Gaza 2012 - Gaza 2014 - Gaza Blockade - Gaza History - Gaza Videos - Genocide - Gilo - Goldstone - Grace & Law - God's Strategy? - Greek or Hebrew - Habakuk on Britain - Haggadah -Halal - Halloween - Har Homa - Hatikvah - Hannukah - Healing - Healing practical - Heaven & Hell - Hebrew - Hereford History - History - Holocaust - Holocaust Denial - Holy Week - Humanism - Individual Christians against Israel - Indoctrination - Info - Instruments - International Law - Internet - Internet Alphabetical - Intifada 2014 - Iran - Islam - Islam denominations - Islam Peace? - Islamophobia ? - Israel against Israel - Israel in Crisis - Israel & the Nations - Israel on the Internet - Jerusalem - Jews & Christians - Jihad - Kingdom - Kosher - Land - Lawfare - Lebanon - Little Mohammed - Lobby - Marketing Evil - Media Bias - Messianic History - Messianic Seal - Messianic Debate - military ethics - Minor Feasts - Mission Israel? - Modern States - Mohammed Cartoons Row - Moslems & Jesus - Multiple Fronts - Munich Movie - My Denomination (BUGB) - My Denomination 2 (BMS) - Names - Name of God - National disasters - Neighbourhood - Netanyahu Speech - New Moon - NGOs - Numbers - Nutshell Gospel - Olive Tree - Olive Branch - Olympic Games - Oslo - Palestinian Charters - Palestinian Christians - Palestinian Lexicon - Palestinian life - Palestinian Refugees - Palestinian noms de guerre - Paradigm shift - Peace? - Persecution - Passover / Pessach - Pray for Peace of Jerusalem - Philosophy - Picture File - Politics - Post Modernism - Prayer - Praying - President Obama - President Obama - a Muslim? - President Obama's 2012 win - President Obama's Friends - President Obama commits - President Obama throws Israel to the wolves - President Obama's Road Map - Post Zionist - Poverty? - Problem Page -The Promise, drama - Propaganda - Protagonists - Public Opinion - Purim - Quotes - Rabbi Jesus - Rapture? - Recommend Us - Replacement Geography - Replacement History - - Revelation - Revival - Righteousness - the Roadmap - Rockets - Roots of Hatred - Rosh Hashanah - Ruth - Sacrifice - Science -Sderot - Settlers - Sexuality - Shabbat / Sabbath - Sharia - Shavuot / Pentecost - Siloam - Site Map - Sizer in Baptist Times - Social Gospel - Stolen Land? - Strategy - Sukkot / Tabernacles - The Temple - Spiritual and Heavenly - Synagogue - Tabernacles Trip - Temple & Tabernacle - the Deal - the Cross - the Cross 1 - The World - The World Turned Upside Down - Too much on antisemitism? - Trinity - Two Jerusalems - the Jews - Threads - Tribes & Nations - the Tribulation - Tu biShvat - Two Jerusalems - Two State Solution? - Until... - United Nations - UN Condemned - UN Speeches - Unbelief - Using Wildolive - Violence - weapons against Israel - Wealth - Weddings - What can I do? - Whither the Church? - Who are the Palestinians -Who Hates Israel - Who killed Jesus? - why wildolive? - Wildolive stuff - W.C.C. - World Council of Churches - Yad Vashem - Yeshua Follower - Yom Kippur