Web Site last Updated - 26/11 /2014 - - - What's New ?
And you, though a wild olive shoot, have been grafted in among the others and now share the nourishing sap from the olive root, Romans 11 v17
The Christian's roots in Israel
shared with the Jews
The "Old Testament" of the Christian Bible is the Jewish Tanakh, and the "New Testament" is built on these Jewish scriptures.
Why do some Christians dislike and ignore the Old Testament ?

Jesus is a Jew. He was born, lived and died as a Jew. He was born King of the Jews and died King of the Jews.
How can some Christians say, "I don't like Jews" ?

Jesus taught as a Jewish Rabbi.
Why do many try and understand his teaching using Greek philosophy?

We are familiar with the Christian holidays.
Why don't we understand the Jewish feasts and holy days that Jesus celebrated ?

God promised the patriarchs of Israel, "He who blesses you, I will bless and he who curses you, I will curse."
Why do so few Christians support Israel and the Jews in informed prayer ?

Jesus is coming back to Jerusalem
How can Christians side with those seeking to destroy Israel and seize Jerusalem?
In these pages we look at what went wrong, the good things we are missing, the way things should be, and how Israel and the Jews are key to world events as they unfold, in these end-times .

This website explores the relationship between Christianity and Judaism (the Jewish faith), including Messianic Judaism. It explains the Jewish roots of Christianity, and the continuity of revelation and worship through Jewish and into Christian scriptures. It looks forward, with the Jews, to the coming of their Messiah and ours. It is possible to span the gulf that opened over the centuries by realizing where we stand. The apostle Paul likened non Jewish Christians to wild olive branches grafted into the cultivated olive tree of Israel. Since this is the basis of our acceptance by the God of Israel, wildolive explores the implications of this relationship.
An understanding of Hebrew and Jewish culture, tradition, faith and worship can add so much to even familiar Bible stories and celebrations.
This was nearly all lost due to replacement theology so we look at all the Jewish Feasts and their relevance and importance for the Christian.
We want to see how much can be recovered, and how we Christians can draw nourishment from our Jewish roots.
The unfolding of God's purposes in World History centres around Israel, Jerusalem and the Jews. The Christian can not afford to ignorantly follow the prevailing world-view of events in the "Middle East" and side with those who oppose God's purposes and the people He chose to bring salvation to the world. We need to understand and act upon "the signs of the times" revealed in Israel, so we look at the politics and media coverage of Israel and the forces ranged against her.
We seek to draw practical conclusions for ways the Christian can be in God's will concerning these matters, and to point the way to the many resources which are available for those who seek to draw from their roots in God's olive tree.
Healing
Awareness of the importance of Israel is not the only thing that much of the church has lost. Healing is an important part of the Gospel that few Christians believe in, having become more sophisticated and educated in the world's wisdom. See also Unbelief.
Getting around wildolive
Please go to Using Wildolive if you are a first time visitor. It explains how to navigate the site and the aims of the site.
Click on the the top page banner of any page to return to this (Home) page. From this page you can access pages from the drop-down menu above the title,
or go to the alphabetical list of pages.
Click on the bottom Page banner of any page to go to the Site Map
Click on the Navigation bar above the page heading of other pages to go to the various sections of the site.
Search wildolive (or the whole web) for key words or phrases
What's New
24/11/14
Please note - Whilst this section is about what is changing, temporary and political, the ministry of wildolive is primarily about the spiritual, eternal truth of the Bible and the Gospel. This news is provided as prayer information for Christians (and Jews) This information is only the latest news and will be displaced from this page.
The deadline for an Iran nuclear deal has been extended to the end of June after talks in Vienna failed to reach a comprehensive agreement.
The six countries - the US, UK, Russia, China, France and Germany - have been in negotiations with Iran to finalise a preliminary deal reached last year in Geneva.
Speaking after the Vienna talks had ended, UK's Philip Hammond said that negotiations would resume in December, and would be extended until 30 June 2015.
Iran would be allowed to continue accessing $700m (£450m) per month in frozen assets during that period.
Diplomats expect to reach a political agreement by 1 March, with the full technical details of the agreement confirmed by 1 July.
"Don't dismantle sanctions before you dismantle Iran's capacity to make a nuclear bomb. And as I understand it, the Iranians are nowhere near to accepting that and if for any reason the United States and the other powers agree to leave Iran with that capacity to break out, I think that would be a historic mistake not only because it endangers my country, Israel (that Iran's ruler, the Ayatollah Khameini wants to annihilate) but endangers the entire middle east and the world." ( Benjamin Netanyahu 23/11/2014)
Good article in a UK newspaper (Telegraph)
Blaming Israel for Palestinian violence is racist: it denies that Arabs are moral agents
The media response to the Jerusalem killings betrays a widespread assumption: that Palestinians are "noble savages" who are not responsible for their actions. Full article www.telegraph.co.uk
In south Jerusalem and in Jabel Mukaber, police were attacked with stones and had to respond with riot control measures.In Arad, a bus was attacked with stones. The passengers weren't injured, but damage was caused to the bus.
This was the third incident in the area recently, after a woman was injured when stones were thrown at her vehicle and another vehicle was stoned. ("Stones" in Israel are rocks - not pebbles)
The Islamist terror militia Hamas called for a "Day of Rage" against Israel on Friday, imploring Palestinians in the West Bank to clash with Israeli security forces "in solidarity with the Aksa Mosque and Jerusalem intifada."
Israeli Authorities intercepted a massive shipment of tens of thousands of firecrackers, as well as knives, Tasers and other weapons Thursday that police say was en route to rioters in East Jerusalem.
Jordanian parliament holds moment of silence for synagogue terrorists
In an unprecedented gesture of hostility towards Israel, the Jordanian Parliament on Wednesday opened a cabinet meeting with a moment of silence for the two Palestinian terrorists who slaughtered five Israelis in a Jerusalem synagogue a day earlier, Israel's NRG News reported.
Abbas only condemned murder of 4 Jews because of international pressure
To justify why Abbas condemned this morning's murders, Fatah aired a video in which Arafat's bodyguard explained that Abbas' condemnation was just like those of Arafat, who was lying when he condemned terror attacks.
Contradictory messages from the PA in response to murder of Jewish worshippers: Abbas condemned the murders while his advisor and Fatah praised them
Abbas' office: "The President's office condemns the murder of the worshippers"
Abbas' advisor about the murders: "heroic operation"
Abbas' Fatah "welcomes the operation" and "escorts the Martyrs to Paradise"
Fatah was Handing out candy in the cities of the West Bank in celebration of the Jerusalem operation"
Abbas' advisor and Fatah Central Committee member Sultan Abu Al-Einein praised the terrorists and their weapons on his Facebook page. Continuing the PA policy of justifying the attacks and riots as religiously mandated, he referred to the terrorists as "those who carry out Ribat" (religious conflict/war over land claimed to be Islamic) and stated that "we are the soldiers of Allah."

The Shehab News Agency has this photo of a new exhibit set up by the Islamic bloc at Al Quds University dramatizing the shooting of Yehuda Glick as well as the recent car terror attacks and praise for the murderers and terrorists:
Palestinian song encourages more terror:
"Run [them] over, destroy,
annihilate, blow them up;
Don't let the Zionist live long
O Al-Aqsa, we're your defenders
O son of Jerusalem, cry 'Allah is great'!"
"Wait for them at the intersection
Let the settler drown in red blood
Terrorize them"
http://palwatch.org/main.aspx?fi=157&doc_id=13007
CNN discusses Media Bias Against Israel with Matti Freedman
What he calls a disproportionate focus on Israel
- attention has strayed from the most important actor in the region, Iran.
This letter drew criticism from former Presidential Candidate Mitt Romney, who called the Administration's attempt to negotiate with a totalitarian regime bent on Israel's destruction "ineffective and wrong."
Speaking to some 700 participants at the inaugural Israeli American Council National Conference on Friday, Mitt Romney, the Republican politician who ran against President Barack Obama in the 2012 U.S. presidential elections, said he could not believe what he heard when told that Obama had recently sent a secret letter to Iran's Supreme Leader Ayatollah Khamenei – without informing Israel – urging Iran to reach a nuclear deal.
Legitimizing a Nation that Threatens the World
"I was frankly stunned that the President of the United States would write a letter of that nature, in effect legitimizing a nation and a leadership which is violating international norms and is threatening the world. I find it astonishing. You can talk about a president talking to other world leaders. But to suggest that somehow we could somehow work together is something that is so far beyond the pale I was speechless," Romney was quoted by the Washington Times as saying.
He said Iran should not be treated as an international partner in any fashion: "The right kind of approach is to recognize Iran in the way we thought about South Africa during apartheid. We considered it a pariah. Their leaders were shunned, they were not invited to international bodies. We exerted moral sway. To somehow have communications with Iran's supreme leader is, in my view, an enormous error."
The White House confirmed that Obama had sent the letter to Khamenei.
Warmer Ties between the US and Iran
The information on Obama's secret letter comes as frequent reports from Washington indicate that the U.S. Administration and Iran have secretly begun to collaborate on various mutual regional interests – particularly the fight against the Islamic State (IS or ISIS) terror group.
The Wall Street Journal, which reported on this warming of diplomatic ties, warns that this shift could drastically alter the balance of power in the region, alienating key U.S. allies such as Saudi Arabia and the United Arab Emirates, who are central to the coalition fighting IS.
Article continues - United with Israel.org
Such a shift is also raising the level of anxiety in Jerusalem. Prime Minister Benjamin Netanyahu has repeatedly warned the West against making a deal with Iran that would allow the Islamic Republic to continue its nuclear agenda.
An anonymous "senior Obama administration" official told The Atlantic correspondent Jeffrey Goldberg that Israeli Prime Minister Benjamin Netanyahu was a "chickenshit."
Apparently because he is "afraid to start wars" — (direct quotation!) Two, three years ago, this was a possibility. But ultimately he couldn't bring himself to pull the trigger. It was a combination of our pressure and his own unwillingness to do anything dramatic. Now it's too late.
In other words, when Israel planned to hit Iranian nuclear facilities back in 2012 and the attack was vetoed by the Obama administration, Netanyahu should have proceeded despite the veto.
Who is being cowardly if not the administration that says one thing for world consumption while expecting something entirely opposite from its ally?
Nations voting for Recognition of Palestine
U.K. Sweden and Ireland have recogniised Palestine as a state.
France
After French Foreign Minister Laurent Fabius last month said his state would not hold a vote to recognize the Palestinian Authority (PA) as the "state of Palestine," French Socialist lawmakers are preparing to submit a motion to parliament to do just that; to recognize Palestine as a state.
Spain
The lower house of Spain's parliament voted overwhelmingly to recognize "Palestine" as a state. "I want to express my satisfaction that all (political parties) have decided to vote for this declaration," said Spanish Foreign Minister Jose Garcia-Margallo.

He added that just as Spanish politicians must arrive at accords in the parliament, "so too we have to arrive at accords in the European Union if we want a foreign policy that's common and truly continental."
The European Union's new foreign affairs chief Federica Mogherini called for the establishment of a Palestinian state, saying the world "cannot afford" another war in Gaza.
"We need a Palestinian state — that is the ultimate goal and this is the position of all the European Union," Mogherini said during her first visit to Gaza.
The Palestinian Authority estimates that 134 countries have now recognized Palestine as a state, although the number is disputed and several recognitions by what are now European Union member states date to the Soviet era.
However - Germany
Germany, Israel's closest European ally, has made clear it won't follow the lead of UK, Sweden, Ireland etc. Chancellor, Angela Merkel said that Berlin supports a two-state solution and "we see how difficult that is, so we also believe that unilateral recognition of the Palestinian state won't move us forward" toward that goal.
Western pressure on Israel and praise for Palestine only delays resolution
The West appears to be losing patience for the Arab-Israeli conflict. Some are looking for shortcuts. including many undoubtedly well-intentioned Members of European Parliaments who call for the recognition of Palestine as a state.
Treating the Palestinians as children is the surest way to perpetuate the conflict, not end it. If there is ever to be a genuine peace between Israelis and Palestinians, both sides must make difficult compromises.
The media response to the Jerusalem killings betrays a widespread assumption: that Palestinians are "noble savages" who are not responsible for their actions.
Full article here - http://www.telegraph.co.uk/news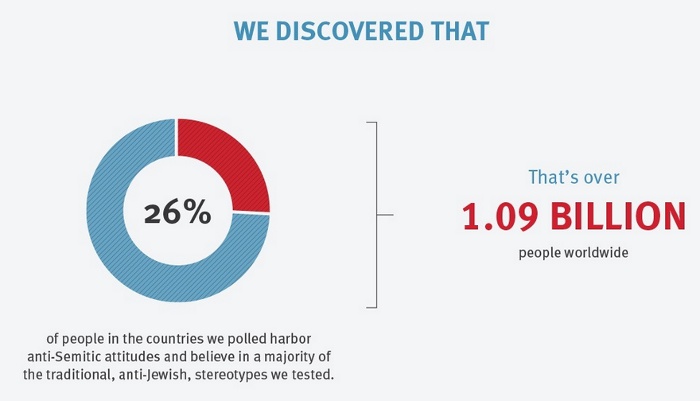 Anti-Semitism in the UK
The number of anti-Semitic incidents in the UK shot up nearly 500% with Israel's military operation in Gaza. (CST)

What Gazans say about Hamas (when it is safe to say anything) New Page
Islamic Jihad fighters are digging new tunnels in Gaza and showing them to Al Jazeera reporters
Hamas - Israel Cease Fire - Is this the end of the war, or just a Hudna?
Melanie Philips addressing a Honest Reporting occasion, after the conflict.
Israel is facing threats from Multiple Fronts - new page
Should we bother about Israel and Gaza - and I.S.?
Does the war in Gaza affect YOU? Why should you care?
Israel's enemies
Islamic State updated 26/11/14
Islamic State has issued an ultimatum to northern Iraq's dwindling Christian population to either convert to Islam, pay a religious levy or face death, according to a statement distributed in the militant-controlled city of Mosul. The ruling will come into effect on Saturday.
Death Toll in Syria - 200,000
Egypt
The government appeared to be in favour of Israel destroying Hamas, for their part in the Muslim Brotherhood's takeover in Egypt. It has been observed that the cease fire deal that Egypt proposed involved a humiliating defeat for Hamas, that they would reject so that Israel could finish the job of destroying Hamas.
Gazan's have their homes destroyed and are expelled.
Why no clamour of condemnation from the supporters of the Palestinians?
"Hey no problem: Israel isn't doing it - Egypt is."
Jordan
Now being threatened by ISIS / ISIL. Jordan has lost control over much of its territory. Western intelligence sources said Jordan has become a hub for rebel operations against the regime of Syrian President Bashar Assad.
Lebanon
Sunni jihadist groups fighting in neighboring Iraq and Syria are saiod to be setting up networks inside Lebanon and plan to move the conflict there in the near future.
Other Lebanese analysts have warned that jihadist groups might attempt to infiltrate into Lebanon and fire into Israel from Hezbollah controlled territory in order to provoke the Jewish State into attacking Hezbollah, thus pitting two of the enemies of the Sunni jihadist groups against each other. - ICEJ
Iranian backed Hizbollah are believed to be digging away industriously into Israel, like Hamas did in Gaza. See Melanie Philips article Melanie Philips - explains here
Rockets have been fired into Israel - (Not by Lebanon or Hizbollah; they say). As the Lebanon government does nothing to restrain Hezbollah, Israel has stated that provocative actions will be treated as emanating from Lebanon, and responses will be against Lebanon.
What now?
The long running Roadmaps, the Oslo Accords and Two State solutions all appear stalled, so what must be done now?
What will Israel do? - Is the Two State Solution dead ? - Will Israel consider Caroline Glick's The Israeli Solution ?
This book provides an excellent explanation of how the current situation came about - which will be essential to understanding how the policies might backtrack to an earlier status. (pre Oslo?)
Senior Muslim Scholar admits Jews are the ones who developed the land of Israel
Dr. Yousuf Al-Qaradawi , most senior Sunni scholar, complains about the low productivity in the Muslim world and admits the Jews are the one who revived the land of Israel.
New Pages on wildolive
Saul - Paul - 28/10/14 - Understanding Paul's position and theology for winning the Gentile world.
What Gazans say about Hamas (when it is safe to say anything) - 29/09/14
Gaza's Terror Tunnels - 30/07/14 - the costs and strategy
History of Gaza new page by Ron Cantor - with access to all Gaza pages.
Gulf War III ? - 16/06/14 - Islamic State of Iraq and the Levant
What Now ? - 09/06/14 - The Roadmaps, Oslo and Two State solutions all appear stalled, so what must be done now?
Blood Libel 2014 ? 31/05/14 - the "Nakba Day shooting"
Christ at the Checkpoint 2014 - 21/03/14 - observations
Evangelicals against Israel - 05/03/14 - A worrying, downward trend, analysed by Dexter Van Zile
Assimilation 29/12/13 Is it just a Jewish question?
Updated Pages
IS War - 26/11/14 - IS funding from Hostage taking

President Obama Middle East Policy - 31/10/14 - Chickenshitgate

Unilateral State - 28/10/14 - Palestinians pushing diplomatic creation of a state

Multiple Fronts - 15/09/14 - Summer 2014 sees threats from all directions

Walls around the World - 30/07/14 - to include the Pale of Settlement

Persecution - 05/07/14 - review of present day persecution plus Biblical view

Two State / One State Solution? - 13/05/14 - New Book recommendation

Revelation - 12/05/14 - New book recommendation

Who are the Palestinians? - 31/03/14 - interesting picture.

Web Site last Updated - 26/11/14 - IS War - IS funding from Hostage taking

The accuracy of the above figure is not guaranteed due to a change of provider

Up to March 2012 hits were running at around 10,000 per annum

Click the banner below to go to the site map and choose another page -

Or - Click the top banner of any page to return to this Home Page and choose from the drop down menus.

Alphabetical list of pages - - - - Provided in case you know the name of a page but not where it grouped.
911/War on Terror - 2006 War - About us - Abraham's seed - Against Christian Zionism - Ancient Hatred - And Britain? - Angels - Anti-Semitism - Apartheid - Arguing our case - Armageddon - Assimilation - Atonement - Audio-file - Auschwitz - Authority - Babylon - Babylon Candidates - Bad Theologies - Balaam's Error - Baptism - Baptism in the Spirit - Bar Mitzvah - BBC - the Beast? - Before you leave - Beginners Christianity - Beginners Messianic Judaism - Being there - Being There 2 - Bethlehem -The Bible against Israel? - Biblical Christian Zionism - Big Words - Blessing/Cursing - Blessing - Blogs strike Back - Blood Libel - Books - Boycott - Brit Millah - Baptist Times Article - BUGB article - Calendars - Campus against Israel - Christ at the Checkpoint - Christendom - Christian Dates - Christians against Israel - Christian Myths - Christian Palestinianism - Complete Jewish Bible - Counting the Omer - Covenants - Cross Exchange - Cursed? - Dabru Emet - David's Tabernacle - Dear Church - Dear Muslim - Dear World - Demons - Denominations on Israel - Disunity - Dual-Covenant Theology - Durban - End Times - England's History - Ephraimites - Europe - Evangelicals against Israel - Faith - Feasts of the LORD - Firstborn - Follower - Footnote - Galatians - Gap Years - Gaza - Gaza 2012 - Gaza 2014 - Gaza Blockade - Gaza History - Gaza Videos - Genocide - Gilo - Goldstone - Grace & Law - God's Strategy? - Greek or Hebrew - Habakuk on Britain - Haggadah -Halal - Halloween - Har Homa - Hatikvah - Hannukah - Healing - Healing practical - Heaven & Hell - Hebrew - Hereford History - History - Holocaust - Holocaust Denial - Holy Week - Humanism - Individual Christians against Israel - Indoctrination - Info - Instruments - International Law - Internet - Internet Alphabetical - Intifada 2014 - Iran - Islam - Islam denominations - Islam Peace? - Islamophobia ? - Israel against Israel - Israel in Crisis - Israel & the Nations - Israel on the Internet - Jerusalem - Jews & Christians - Jihad - Kingdom - Kosher - Land - Lawfare - Lebanon - Little Mohammed - Lobby - Marketing Evil - Media Bias - Messianic History - Messianic Seal - Messianic Debate - military ethics - Minor Feasts - Mission Israel? - Modern States - Mohammed Cartoons Row - Moslems & Jesus - Multiple Fronts - Munich Movie - My Denomination (BUGB) - My Denomination 2 (BMS) - Names - Name of God - National disasters - Neighbourhood - Netanyahu Speech - New Moon - NGOs - Numbers - Nutshell Gospel - Olive Tree - Olive Branch - Olympic Games - Oslo - Palestinian Charters - Palestinian Christians - Palestinian Lexicon - Palestinian life - Palestinian Refugees - Palestinian noms de guerre - Paradigm shift - Peace? - Persecution - Passover / Pessach - Pray for Peace of Jerusalem - Philosophy - Picture File - Politics - Post Modernism - Prayer - Praying - President Obama - President Obama - a Muslim? - President Obama's 2012 win - President Obama's Friends - President Obama commits - President Obama throws Israel to the wolves - President Obama's Road Map - Post Zionist - Poverty? - Problem Page -The Promise, drama - Propaganda - Protagonists - Public Opinion - Purim - Quotes - Rabbi Jesus - Rapture? - Recommend Us - Replacement Geography - Replacement History - - Revelation - Revival - Righteousness - the Roadmap - Rockets - Roots of Hatred - Rosh Hashanah - Ruth - Sacrifice - Science -Sderot - Settlers - Sexuality - Shabbat / Sabbath - Sharia - Shavuot / Pentecost - Siloam - Site Map - Sizer in Baptist Times - Social Gospel - Stolen Land? - Strategy - Sukkot / Tabernacles - The Temple - Spiritual and Heavenly - Synagogue - Tabernacles Trip - Temple & Tabernacle - the Deal - the Cross - the Cross 1 - The World - The World Turned Upside Down - Too much on antisemitism? - Trinity - Two Jerusalems - the Jews - Threads - Tribes & Nations - the Tribulation - Tu biShvat - Two Jerusalems - Two State Solution? - Until... - United Nations - UN Speeches - Unbelief - Using Wildolive - Violence - weapons against Israel - Wealth - Weddings - What can I do? - Whither the Church? - Who are the Palestinians -Who Hates Israel - Who killed Jesus? - why wildolive? - Wildolive stuff - W.C.C. - World Council of Churches - Yad Vashem - Yeshua Follower - Yom Kippur